Award-winning luxury contemporary silverware and jewellery hand crafted in the UK.
Alice specialises in chasing and repoussé and niobium.
Inspired by rocks, minerals and crystals.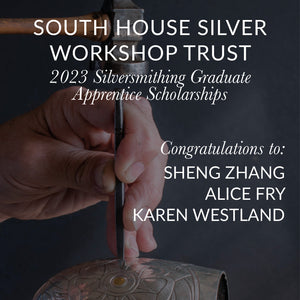 Award Winner
Alice was selected for the South House Silver Workshop Trust Scholarship to recieve one-to-one training from master silversmiths Chris Perry, Angus McFadyen and Rod Kelly.
Discover More
Imagining secret geological treasures that appear out-of-this-world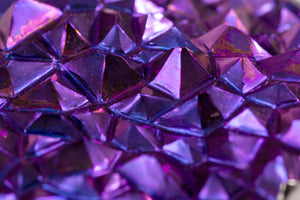 Specialising in Niobium
Alice is one of a handful of jewellers using the metal niobium. Discover the science and techniques that makes her work so unique.
Read more here
Featured Picks: Bryna Pomp
"The Moment I saw these earrings I fell in love with them"
— Bryna Pomp, Director of MAD About Jewelry at the Museum of Arts and Design, New York
Bryna's review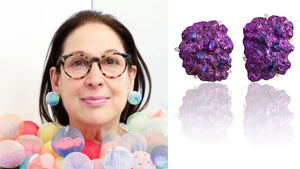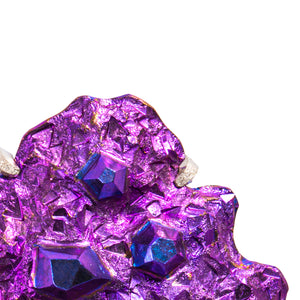 "MAD About Jewelry" 2022 in NEW YORK
Alice exhibited alongside 40 other internationally renowned jewellers in this exclusive annual show at The Museum of Arts and Design, New York.
READ MORE